Discover the splendour, luxury and elegance of the French Riviera with an unforgettable break taking in both sea and mountains.
Head to Beaulieu-sur-Mer, a true jewel of the French Riviera. Once a renowned seaside resort, frequented during the Belle Époque by many royal persons, celebrities, artists and wealthy industrialists, Beaulieu-sur-Mer is today an unmissable tourist destination famous for its picturesque setting, its peaceful atmosphere and its charm of yesteryear. This is backed up by its motto:
"Pax in pulchritudine" – Peace in Beauty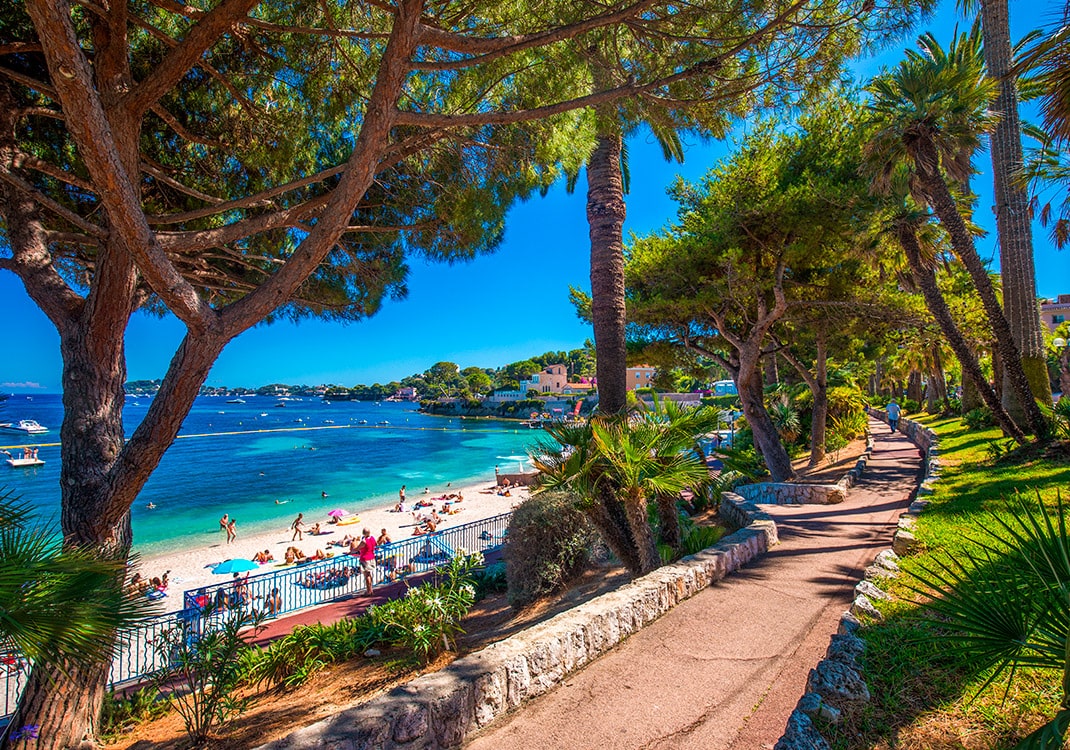 Beaulieu-sur-Mer enjoys a privileged location along the magnificent French Riviera, in a preserved green environment, a true movie set bordered by limestone cliffs to the north and the Mediterranean Sea to the south, between Saint-Jean-Cap-Ferrat and Nice to the West, and Èze to Monaco and Italy to the East. This charming village of 4000 people has maintained its authenticity and relaxed way of life through the ages.
The town offers a multitude of points of interest, starting with the unmissable Villa Kérylos (original reconstruction of an ancient Greek residence) and the Villa Ephrussi de Rothschild (one of the most beautiful palaces on the French Riviera with Belle Époque architecture and nine themed gardens overlooking the Mediterranean Sea), and the Sancta Maria de Olivo Chapel, a renowned exhibition venue and other churches.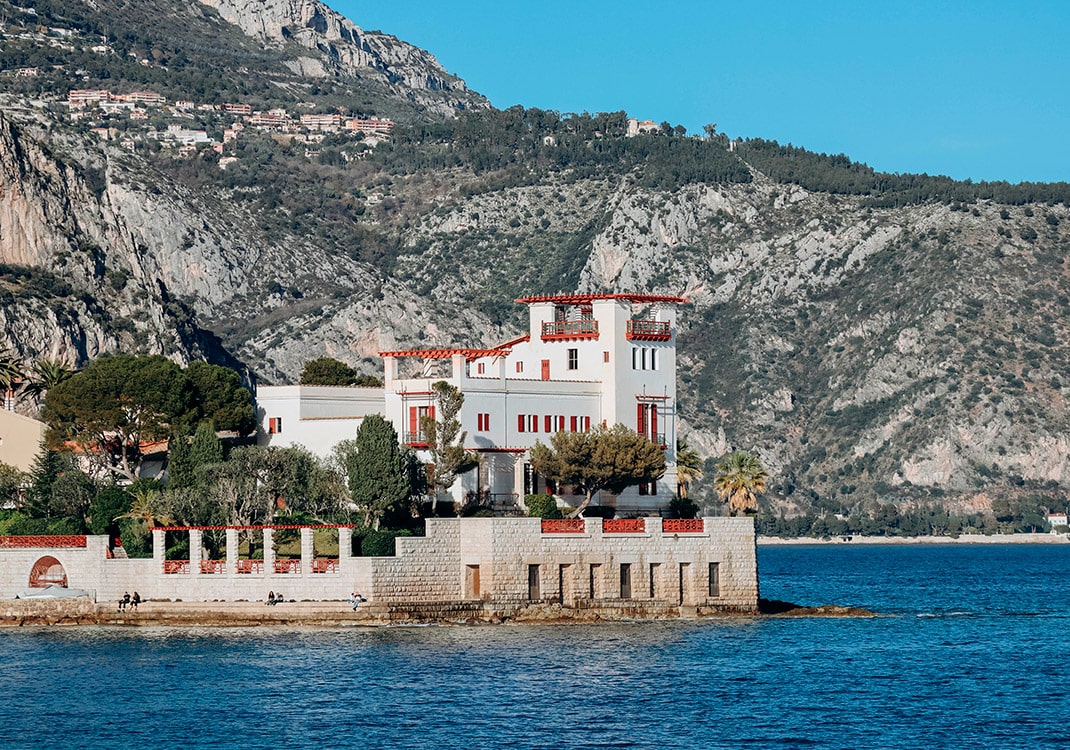 Beaulieu-sur-Mer of course offers large beautiful beaches, including La Petite Afrique to the east and the Baie des Fourmis to the west. It also offers two ports, Port des Fourmis and Port de Beaulieu-sur-Mer, from where it is possible to organise a boat trip or rent your own boat. Stroll through the Jardin de L'Olivaie, a park with more than 100 century-old olive trees, where you can find tranquillity during the day and enjoy its jazzy and classical music stages in the summer season (Festival des Nuits Guitares and the Beaulieu Classic Festival). Beaulieu-sur-Mer has many opportunities to shop, a casino, quality restaurants, a cinema, tennis courts, a water sports centre (paddleboarding, catamaran, windsurfing, sea kayaking, snorkelling, etc…) and many sunny terraces on which to linger.
Consider taking a break at one of the tables in La Réserve de Beaulieu. "Le Restaurant des Rois": the gastronomic restaurant awarded a Michelin star; "La Table de la Réserve": the chic-casual bistro offering fresh, seasonal Mediterranean cuisine; "Le Vent Debout": summer restaurant by the sea and next to the hotel swimming pool; "Le Bar Gordon Bennett" and its patio, a phantasmagorical place evocative of travels.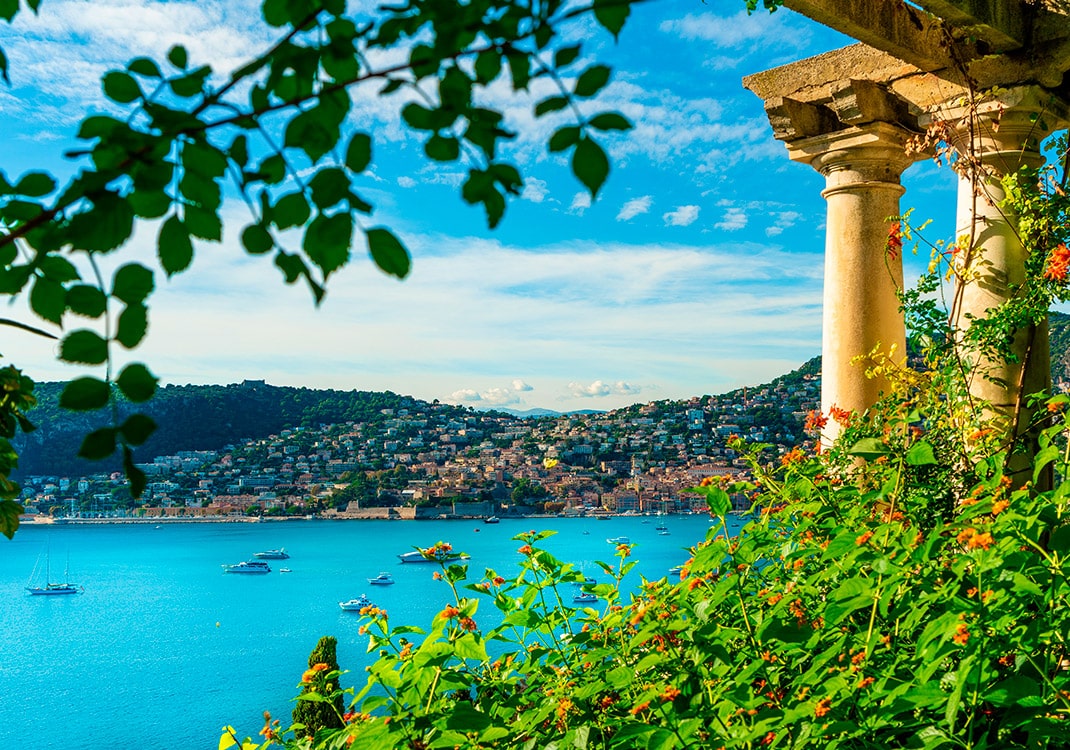 Slow Tourism. Not far from Beaulieu-sur-Mer, explore the French Riviera and its lands as you wish and at your own pace, with unforgettable natural settings, culture and lifestyle activities. Coastal Beauties: Eze, Saint-Jean-Cap-Ferrat, Monaco, Menton, Nice, Cannes, Antibes, Cagnes sur Mer, Italy… Inland villages: Gourdon, Vence, Saint-Paul-de-Vence, La Tour-sur-Tinée, Saint-Sauveur-sur-Tinée, Sainte Agnès.
Beaulieu-sur-Mer is the ideal destination for those looking for the ideal mix of nature, history, culture and tranquillity on the French Riviera.